Welcome to the refreshed WhovianNet!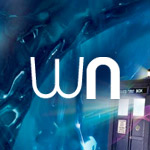 With only one week (ONE! WEEK!) to go until the fifth series of Doctor Who, we've finally finished our spring cleaning of WhovianNet – and thus our regenerated site is here!
Our aim was to improve the site rather than redesign it completely. Here are some of the biggest changes:
NEWS – Our news site is now integrated with our main site. The two share the same layout, so you can switch easily between them, and our homepage – which is now home to our poll – shows the latest five stories.
Also, similar to Facebook, you can now 'like' posts by clicking the link beneath them!
ORGANISATION – We've reorganised our content, so a lot of our URLs have changed. If you have any of our pages bookmarked, you may need to update them!
EPISODE GUIDES – Our guides have undergone a overhaul, with easier navigation and a tidier layout. They're also now home to our pages on the DVD boxsets.
Getting involved with us has never been easier. In addition to our Windows Live Alerts and updated YouTube page, we now have a Twitter feed! Follow @wnfeed to get notified about our latest news posts on your Twitter homepage.
Our discussion posts have a new feature too – beginning with next weekend's series opener, you'll be able to rate each episode with our new 5-star ratings box.
Some pages aren't quite done yet – but we hope to have everything finished by Monday.
We hope you like our new look – please leave your thoughts in the comments of this post. Also, if you spot any mistakes or bugs, please let us know in a comment or email.
Stick with WhovianNet for the latest on Series Five!
P.S. Don't forget to enter our Fan Of The Month contest – click here for info!