Final BARB ratings for Vincent and the Doctor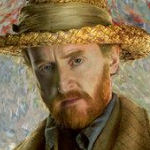 BARB have today revealed that the Doctor and Amy's encounter with Vincent Van Gogh in Episode 10 was watched by an official audience of 6.76million.
6.29million tuned in for Vincent and the Doctor on BBC One, with an additional 0.47million on the HD channel, making Doctor Who the second most watched programme of the day, behind the final of Britain's Got Talent on ITV1.
Was the episode a work of art? Have your say here.