'Torchwood: Web of Lies' cast, details revealed
Warning! This article and its comments may contain spoilers...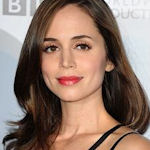 More details about the previously confirmed Torchwood online series, Web of Lies, have been revealed today.
According to Entertainment Weekly, it will be made up of ten three-minute videos and will play out in the form of an animated "motion comic". It's written by Jane Espenson and Ryan Scott, and will star Eliza Dushku as its protagonist, with appearances from John Barrowman and Eve Myles as Jack and Gwen. It's thought that new instalments will be released online after each episode of Miracle Day.
Keep up to date with all the Miracle Day developments at our Torchwood site!