Miracle Day repeats on Watch, starting tomorrow!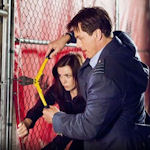 Torchwood fans in the UK will be able to relive Miracle Day courtesy of Watch, who this week begin airing the series!
The channel's repeating Jack and Gwen's epic US adventure from start to finish, and it all kicks off tomorrow – Monday – night at 10pm with Episode One, The New World. When Rex Matheson is impaled in a car crash and survives, his analyst, Esther, sets out to learn more about Torchwood.
Keep an eye on the TV listings to catch the latest episodes.
What the future holds for Torchwood is anybody's guess, but Eve Myles has revealed she would like there to be a movie in 2013 in order to "draw a line under" the series.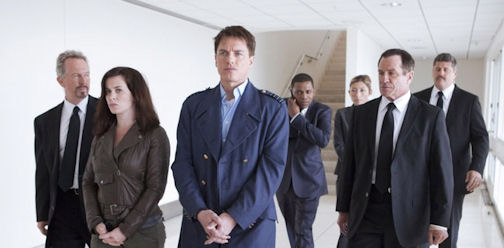 John Barrowman agrees with his co-star, opting for a film as its "next progression"…
If you'll be tuning in for the Miracle Day repeats or watching it for the first time, enjoy it!