Classic Series actress Mary Tamm has passed away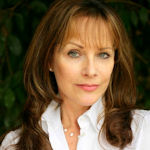 Classic Series actress Mary Tamm has passed away, aged 62, after an 18 month battle with cancer.
Mary starred in Doctor Who back in the 1970s, as the first incarnation of the Doctor's companion, Romana. Throughout her career, she appeared in such TV shows as EastEnders, The Likely Lads, Jonathan Creek, Brookside and Casualty.
Her agent Barry Langford has described her as "a fantastic actress" who always had a "zest for life".
Tributes for the actress have come flooding in. Tom Baker, who was the Fourth Doctor alongside her, has said she was "a darling companion", and Sixth Doctor Colin Baker has summed her up as "funny, caring, talented". Nicola Bryant (Peri) said she was "completely shocked" to hear the news, while Doctor Who's brand manager, Edward Russell, thanked her for her contribution to the series, adding: "Guess we have reached that point in Doctor Who's history where it is time for many of its cast to say goodbye".
Our thoughts and condolences are with Mary's family and friends at this difficult time.