Comic Con: Victory of the Daleks – Collectors' Set!
If you're lucky enough to be at Comic Con you'll be able to get your hands on a great collectors' figures pack featuring characters from Victory of the Daleks!
The set includes one Ironside Dalek (complete with tea tray) and one Winston Churchill, as played by Ian McNeice. It'll be available to buy at the event in booth 3751.
The set is released by Underground Toys, who have 450+ Doctor Who products on the market.
Click here for our Comic Con 2012 news, including cast & crew panel updates!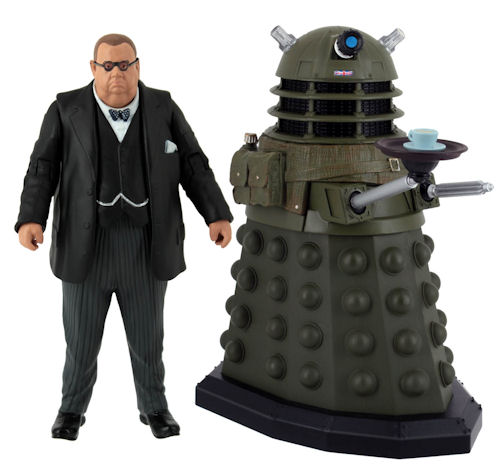 See the latest Doctor Who products on sale now via our merchandise section!