Doctor Who panel, Series 7 footage at Comic Con!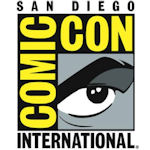 It's been confirmed that Matt Smith and Karen Gillan will be returning to San Diego Comic Con this year – and this time they're bringing Arthur Darvill with them!
The trio will take part in a Doctor Who Q&A on Sunday 15th July. They'll be joined on the panel by executive producers Steven Moffat and Caroline Skinner to discuss Series 7, the first 5 episodes of which will be the last to feature Amy and Rory. New footage will also be premiered on the big screens during the session, which will be held in Hall H. Exciting!
Check out the coverage of the Doctor Who cast & crew at last year's Comic Con here.