New BBC America specials to air ahead of Series 7
Warning! This article and its comments may contain spoilers...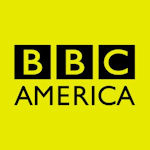 It's been revealed today that BBC America will be airing a series of new Doctor Who specials to build anticipaton for the start of the new series!
The Science of Doctor Who, The Women of Doctor Who, The Timey-Wimey Stuff of Doctor Who and The Destinations of Doctor Who will be screened – presumably weekly – from 4th August at 9pm/8c as part of the channel's 'Supernatural Saturday' programming block. We'll bring you the full details as and when they become available.
WATCH the Series 7 trailer for a preview of the Doctor's Wild West adventure!
See the latest Series 7 headlines to discuss all the developments as and when…