WhovianNet: 3,000 news articles later. Thank you!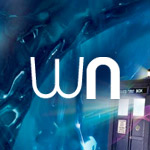 We've just published our 3,000th news article on the site, so we'd like to take this opportunity to say… THANK YOU!
Without the continued support and contributions from all our wonderful visitors (that's YOU!), it would be much more of a mammoth task to keep WhovianNet going.
We genuinely do appreciate every visit, comment/tweet and Fan of the Month application (speaking of which…), so a big thanks for getting involved. Here's to the next 3,000!
Be sure to join us on Twitter @WhovianNet where we're on our way to 5,000 followers.