Peter Jackson interested in directing Doctor Who?
Warning! This article and its comments may contain spoilers...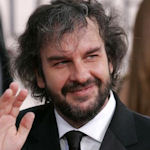 Peter Jackson has expressed interest in directing for Doctor Who after Matt Smith revealed he is keen to film an episode in New Zealand.
The Eleventh Doctor actor told the Waikato Times: "Hey, I would love to make one in New Zealand, and let's get Peter Jackson to direct. I'll campaign endlessly to film there."
And the director – who helmed the Lord of the Rings trilogy – has since responded to Matt's comments.
"I am a huge Doctor Who fan," he said. "Just name a time and place and I will be there!"
Peter's not the only movie director to have been connected to the series. Edgar Wright has tweeted his love for the Doctor, while David Yates is attached to the proposed film.