Remember when… the Tenth Doctor regenerated?
Warning! This article and its comments may contain spoilers...
Tissues at the ready for this week's Remember when…, as we say a fond farewell to yet another Doctor.
Cast your mind's back to January 2010 – the start of a new year saw the end of an era, as David Tennant's incarnation of our beloved Time Lord regenerated in spectacular style on New Year's Day. Over 12 million people tuned in for his final moments in The End of Time, Part Two, and we are pretty sure that all of us were blubbing into our cushions as he left our screens (but not our hearts) forever…
What are your memories of the historic episode? Share your thoughts in the comments…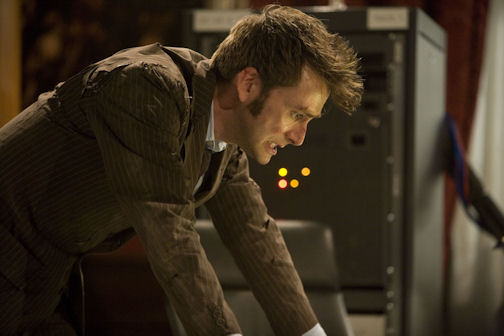 Above – The end is nigh as the Tenth Doctor realises there's nothing he can do this time.
Talkin' 'bout regeneration? You'll be pleased to hear there's more where that came from!