US release for Series 1-6 DVD boxset next month!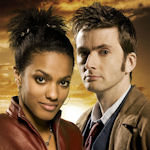 A DVD boxset of the first 6 series of the revived Doctor Who will be released exclusively in the US next month!
Billed as "the ultimate holiday gift", the 41-disc set features over 70 hours of adventures, from Rose all the way to The Wedding of River Song. As well as all of the previously released extras, three BBC America documentaries – 'The Women of Doctor Who', 'The Timey-Wimey of Doctor Who' and 'The Destinations of Doctor Who' – are also included, for the first time on DVD, on a bonus disc.
The collection also comes with the Eleventh Doctor's sonic screwdriver, three original art cards and a Comic Con comic book. It'll be released on 20th November, priced $249.95.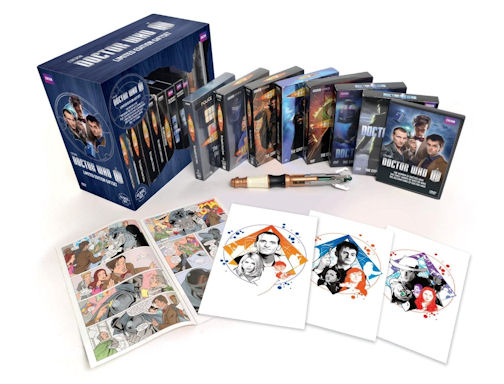 Above – Pre-order the Limited Edition DVD Gift Set on Amazon (US only)!
See the latest Doctor Who products on sale now via our merchandise section!