WhovianNet – Five years later and we're still at it…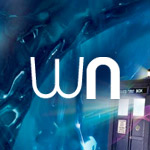 WhovianNet.co.uk turned five years old earlier this month – on 9th October, to be precise – so we'd just like to say a big belated thank you to all our visitors for helping us get here.
This site launched back in autumn 2007, and since then we have been providing the latest news and features. The show has gone through many changes throughout our time online, and we are excited to continue forward as we head towards next year's 50th anniversary. There are fantastic things to come for the series, and we'll be here to cover it all!
Sorry, we're rambling… Basically, thank you to all of our visitors who have kept us going over the years – whether you have been here since day one, or you are joining us for the first time today, your comments, tweets and contributions keep us going. Real life's pretty hectic at the moment, but WhovianNet always serves as the source of our sanity…