Chris Chibnall says Torchwood's "lost" its essence
Warning! This article and its comments may contain spoilers...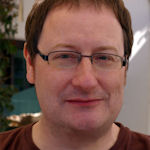 Chris Chibnall has said that he feels Torchwood lost some of its character when it left its "brilliantly odd" Welsh roots.
The spin off's fourth series Miracle Day was filmed and set in America as part of the BBC co-production deal with US network Starz. Chris served as the series head writer for its first two years and has told Starburst that Jack and Gwen's adventures just weren't the same across the pond… "I think somewhere along the way it lost a little bit of its Torchwood-ness," he explained.
He continued: "Whether you like or dislike Torchwood, it has an essence of madness and cheekiness and sexiness and fun and darkness. Somehow it lost a bit of that somewhere in the process. It might go back to the fact that one of the great essences of Torchwood was taking the American tropes and doing them in Wales – it became like other shows."


Above – The original Torchwood team (2006) alongside its latest incarnation (2011).
He admitted that he is doubtful there will be another series following Miracle Day's mixed response. "It is entirely down to Russell, but I would expect he'll have other things he'll want to write," he said. "There was a lot of pain involved making the first two series but it makes me smile what we achieved. Russell had a family show and an adult show and a kid's show which were very separate entities woven together so cleverly. I don't think you'll again see the Doctor Who universe be as all-encompassing. It was a magic time."
Torchwood's future is "in limbo", but discuss where you would like it to go next here…