Who at the Royal Albert Hall: Prom 2013 highlights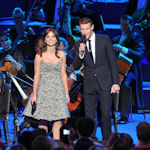 This weekend, thousands of Doctor Who fans headed to the Royal Albert Hall for this year's Doctor Who Prom!
The sun was a-shinin' down on London and all the monsters were waiting in the wings as the National Orchestra of Wales took to the stage for a musical extravaganza celebrating 50 years of 'Who-sic'. Fans were treated to a playlist of Murray Gold's epic tracks with I am the Doctor, The Final Chapter of Amelia Pond and The Rings of Akhaten among the concert's highlights, and there was a Classic Series medley too!
There were plenty of surprises for the audience as stars Matt Smith and Jenna Coleman appeared in the orchestra. With special appearances from Vastra and Strax, Fifth Doctor Peter Davison and the original companion – the Doctor's grand daughter Susan – Carole Ann Ford, everyone came together in order to commemorate half a century of the one, the only and the best with the debut of Murray's original, heartwarming Song for Fifty…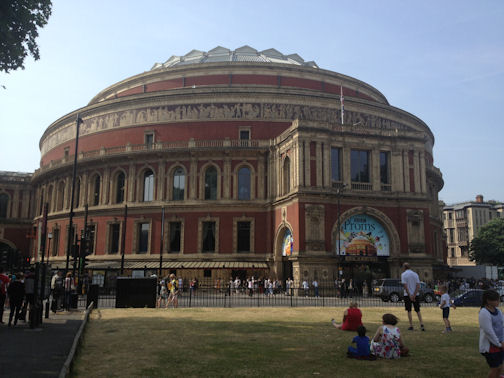 Above – The sun was shining as WhovianNet arrived at the magnificent Royal Albert Hall
The reaction to the Prom has been fantastic, with @Imp0ssible_Girl tweeting us to say "it was absolutely amazing to be sat in the audience and close my eyes to let the music wash over me". @Jeanette_Stent was also there and got in touch to describe it as "the perfect way to celebrate 50 years of the Doctor". @drwhofan_194 added it was "a nice blend of old and new", while @rainbow_tardis reaffirmed "it was fantastic". Thanks for all of your great comments – don't forget you can continue to share your reviews below!
If you missed it, were unable to attend or if you just want to experience it all over again, you can relive all the music and monsters over on the iPlayer here until 20th July 2013.
Share your 50th anniversary hopes and dreams in our dedicated discussion…