Exclusive Doctor Who Legacy giveaway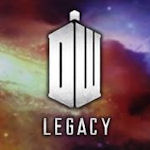 Doctor Who Legacy has launched a new 8-bit pixelated adventure, Bigger on the Inside, to celebrate today's 10th anniversary of NuWho.
As part of their festivities, they've very kindly given us an exclusive code for WhovianNet readers as part of their online 'scavenger hunt' for each of the Doctor's costumes.
The code for the Sixth Doctor's costume is 6237-7228-5725-2474 and it expires at 10,000 claims or at the end of the weekend. Have fun!