Matt joins "The Crown" on Netflix
Warning! This article and its comments may contain spoilers...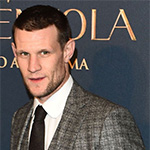 Matt Smith has been cast in a new Netflix original series charting the inside story of Buckingham Palace and 10 Downing Street during the aftermath of World War II, it has been announced today (Thursday).
The Eleventh Doctor actor, who bowed out of the TARDIS in 2013, will star as Philip Mountbatten, the Duke of Edinburgh, in the 10 part period drama, The Crown, which has been adapted from a play by Peter Morgan. It will co-star Claire Foy as Queen Elizabeth II and John Lithgow as Winston Churchill and is set to premiere on the streaming service in 2016.
Good luck to Matt as he embarks on his latest project! Are you excited to see his new role?