First Christmas Special picture revealed
Warning! This article and its comments may contain spoilers...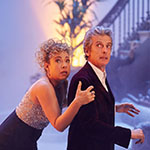 Santa has come early for Doctor Who fans today as the BBC have just delivered the first picture from this year's Christmas Special!
With just a month to go until the Time Lord vows to light up our festivities once again with his eleventh (count 'em!) yuletide escapade, it looks like he'll be unwrapping more than just a satsuma this season as he'll also be reunited with River Song, played by Alex Kingston, who is meeting his twelfth incarnation for the first time. Her comeback was announced when filming began back in September.
While the image – below – tells us next to nothing about what to expect from the episode in question, it's great to see one of the show's most popular duos back together again, and let us not forget that River will be back as the "kick ass hero" that we all know and love! There might even be a "romance" (of sorts!) on the cards, too. It is Christmas, after all…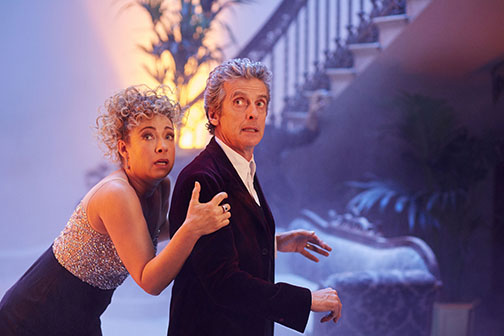 Above – Alex Kingston returns as River Song for a seasonal adventure with Peter Capaldi.
Loading ...
Ho ho ho, sweeties! Unwrap the latest news about this year's Christmas Special…