No full "Who" series to air in 2016
Warning! This article and its comments may contain spoilers...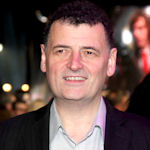 After much fevered press and fan speculation, the BBC have revealed today (Friday) that no full series of Doctor Who will be airing in 2016.
The confirmation accompanied the news that Steven Moffat will be stepping down as showrunner after Series 10, set to hit screens in 2017, to be replaced by Broadchurch creator Chris Chibnall for Series 11 (and beyond) in 2017. As far as 2016 is concerned, though, fans will only have a Christmas Special to look forward to this December until the show is brought back with 11 episodes next spring.
Explaining the decision to delay Series 10 until 2017, BBC One controller Charlotte Moore affirmed: "I have decided to schedule Steven's big finale series in Spring 2017 to bring the nation together for what will be a huge event. 2016 is spoilt with national moments so I want to hold something big back for 2017. I promise it will definitely be worth the wait!"
Loading ...
Previous rumours correctly suggested that Doctor Who would be taking a gap year after Series 9, although they also claimed that the BBC would be making a handful of "feature-length specials" to broadcast throughout 2016 instead. Filming on Series 10 is expected to begin in the summer, with Peter Capaldi's future aboard the TARDIS beyond 2017 currently up in the air. What do you think of tonight's dramatic developments? Let us know below…
New adventures. New companion. Same Doctor! Read the latest Series 10 news…