Warning! This article and its comments may contain spoilers...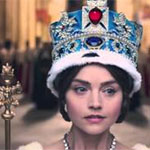 Jenna Coleman returned to our screens – albeit briefly – last night (Sunday) as the first trailer for her next project was revealed.
In her first post-Doctor Who role, the Clara Oswald actress will take on the guise of Queen Victoria herself in ITV's major new 8-part drama, to premiere later this year. Depicting the early life of Britain's longest serving monarch, the series has been written by acclaimed novelist Daisy Goodwin and you can check out a taster of what's in store in the player below. Are you looking forward to Jenna's performance?
Jenna bowed out of the TARDIS last year and she later affirmed that "her time was up".