"Class" available from 10am on 22nd October
Warning! This article and its comments may contain spoilers...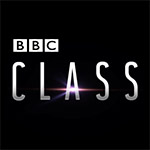 We already know that Class will be landing on Saturday 22nd October (just 10 days to go!), but now we know what time it will be landing, too!
It's been confirmed that the first two episodes – that's For Tonight We Might Die and The Coach With The Dragon Tattoo – of the brand new spin off will be available to stream online from 10am on premiere day, which means that you'll be able to kick start your weekend in style with a double whammy of drama. It will be our first proper visit to the Whoniverse this year, so you definitely don't want to be late.
If the prospect of a new series wasn't exciting enough, the Doctor himself will be making a cameo appearance in the first episode, and he even got his own teaser alongside the main trailer which was released at the weekend. Class is a-comin', just make sure you're there when the bell rings, and be sure to share your anticipation in the comments section below!
Get to Class! Read all the latest developments about Doctor Who's new spin off…