Doctor Who alumni join major new BBC drama
Warning! This article and its comments may contain spoilers...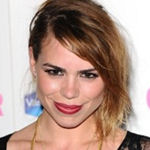 Three familiar faces from the Doctor Who universe have signed up to appear in a major new BBC Two drama, it has been announced.
The 4-part thriller, Collateral by David Hare, will be helmed by Academy Award nominee Carey Mulligan, whose one-off guest stint as Sally Sparrow in Blink remains a firm fan favourite.
She willl be joined by John Simm, known for his role as the Master (which, coincidentally, he'll be reprising in Series 10…), as well as former Rose Tyler actress Billie Piper.
Directed by SJ Clarkson, the drama explores the spiraling repercussions surrounding the fatal shooting of a pizza delivery man in present day London, and filming began this week.
Are you looking forward to seeing Carey, John and Billie in their next project? Let us know!