Eve Myles to front new BBC domestic noir thriller
Warning! This article and its comments may contain spoilers...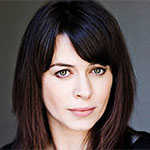 Eve Myles will be fronting a brand new BBC Wales drama, Keeping Faith, it has been confirmed.
The 8-part series has been described as a "domestic noir thriller" and will star the Torchwood actress as its titular character Faith, a lawyer, wife and mother who fights to discover the truth behind her husband's disappearance.
Written by Matthew Hall, the series will premiere on S4 as Un Bore Mercher this autumn, followed by an English speaking version on BBC One in early 2018.
Are you looking forward to seeing Eve in her latest project? Let us know in the comments…