Series 11 to be cut down to 10 episodes?
Warning! This article and its comments may contain spoilers...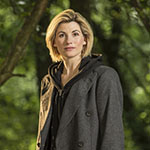 Jodie Whittaker hasn't even made her official on screen debut yet but rumours about her first series at the helm of the TARDIS are already doing the rounds.
According to this report from the Mirror (we know – but when Doctor Who new items are so few and far between, we have to cling on to what we get!), Series 11 will be cut down from 12 episodes to 10, however they will each be extended to a running time of 60 minutes. Meanwhile, the 13th Doctor will apparently be getting a new TARDIS interior and sonic, too, but those changes were pretty much to be expected.
Do you think the show would benefit from hour-long episodes? Share your thoughts below.