Warning! This article and its comments may contain spoilers...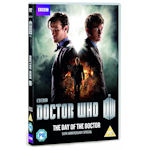 Last week's momentous 50th anniversary special The Day of the Doctor is released on DVD and Blu-ray in the UK today, and just in time for Christmas too!
In this epic feature length episode marking half a century of his adventures, the Doctor faced his greatest challenge yet as his dangerous past came back to haunt him.
And as of today (Monday), you can relive all the subsequent shocks and surprises whenever you want!
Special features on the release include the episode's trailers, accompanying 'minisodes' The Night of the Doctor and The Last Day, Doctor Who Explained and Behind the Lens.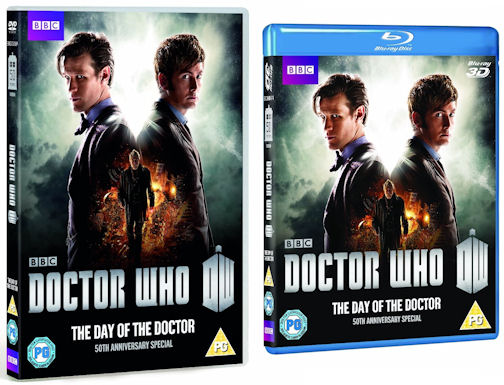 Click here to buy THE DAY OF THE DOCTOR on DVD from Amazon.co.uk!
Click here to buy THE DAY OF THE DOCTOR on Blu-ray 3D from Amazon.co.uk!
Have you bought it? Let us know below! It will be released in the US on 10th December.
See the latest Doctor Who products on sale now via our merchandise section!