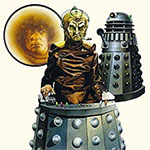 Classic Series fans will be getting a blast from the past later this month when BBC Books reissue a handful of Doctor Who novels from the iconic Target Books range.
Originally published throughout the 1960s and 70s, the books were valuable property for viewers as they became the only way to revisit their favourite serials after they'd aired. It goes without saying that life before DVDs and iPlayer was a dark place to be! The reissued range includes 7 titles, one for each of the first seven Doctors, featuring updated artwork by their original illustrator, Chris Achilleos.
The novels are available to buy (paperbook & e-book) on 28th April, priced at £6.99 each.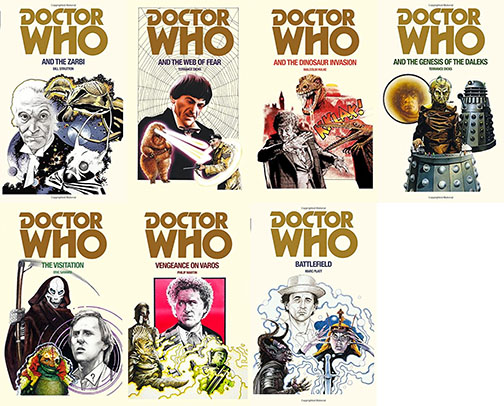 Above – Covers for the seven reissued Target novels, including Doctor Who and the Zarbi by Bill Strutton (First Doctor), Doctor Who and the Web of Fear by Terrance Dicks (Second Doctor), Doctor Who and the Dinosaur Invasion by Malcolm Hulke (Third Doctor), Doctor Who and the Genesis of the Daleks by Terrance Dicks (Fourth Doctor), Doctor Who: The Visitation by Eric Saward (Fifth Doctor), Doctor Who: Vengeance on Varos by Philip Martin (Sixth Doctor) and Doctor Who: Battlefield by Marc Platt (Seventh Doctor).
Browse the latest Doctor Who products on sale now in our merchandise section…
Thanks to BBC Worldwide.