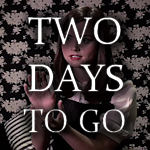 The Name of the Doctor will be revealed to the Whovians of the world (probably… maybe…) in just two days time, and in case you needed some more teasing here's a few words from Matt Smith and Jenna-Louise Coleman!
In an introduction to the episode the Clara Oswald actress describes the finale, in which her "impossible" character's identity will be discovered, as "such a treat for the fans". "It goes somewhere dark and completely new," she teases, as the Doctor himself adds: "The team is back together."
He continued: "Throughout this series we have been building up to the revelation in this episode then it kicks us on somewhere else. The ending's just the moment of moments."
And here's a field report from Strax who will be returning alongside Vastra and Jenny…
The "epic and huge" series finale will air on Saturday (18th May) at 7pm on BBC One.
See the latest Series 7 headlines to discuss all the developments as and when…