Warning! This article and its comments may contain spoilers...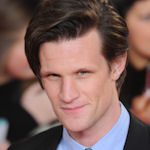 It has been announced that Matt Smith will be appearing in the forthcoming Terminator film.
The Eleventh Doctor actor will star alongside Emilia Clarke, Jason Clarke, Jai Courtney and Arnold Schwarzenegger in the movie, titled Terminator: Genesis, which will be the first part of the franchise's final trilogy.
Matt's new character has been described as "major" and his significance will "grow in the second and third films".
Directed by Alan Taylor, Terminator: Genesis will be released into cinemas in July 2015.
Best of luck to Matt as he takes on the Terminator! Are you excited to see his new role?