Warning! This article and its comments may contain spoilers...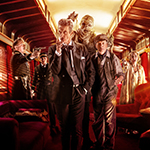 The future was looking bright for Clara at the end of our last Series Round Up, but things suddenly took a turn for the worst for our impossible girl…
As we boldly entered the second half of the series and the Twelfth Doctor's debut adventures continued in Kill the Moon, the drama was cranked up to a whole new level as our heroes found themselves on a suicide mission to the moon. Waiting for them there was a mining base full of vicious creatures which looked like spiders but weren't. This is Doctor Who we're talking about after all!
But that wasn't the only thing the lunar surface had in store for the Doctor and Clara, as the latter received the shock of her life when she turned to her best friend for guidance. Aided by Courtney Woods and captain Lundvik, and with the fate of the world quite literally in her hands, Clara was forced to make an impossible decision. It was a choice which had serious ramificaions and one which would seemingly mark the end of her travelling days for good…
When the Doctor returned the week after to face the Mummy on the Orient Express, we all sat with baited breath to see whether or not Clara would also be on board. It turned out that she couldn't stay away for long and so she was back to help a ruthless Doctor take on the horrifying creature which was stalking passengers and giving them just 66 seconds to live. Assisted by Frank Skinner as Perkins, the TARDIS team managed to stop the clock…
Clara discovered a new menace from another dimension in the most recent adventure, Flatline, which defied the realms of relatively itself. With the Doctor trapped inside a turbulent TARDIS, Clara got the chance to step into the Time Lord's shoes as she went against an enemy that existed beyond human perception.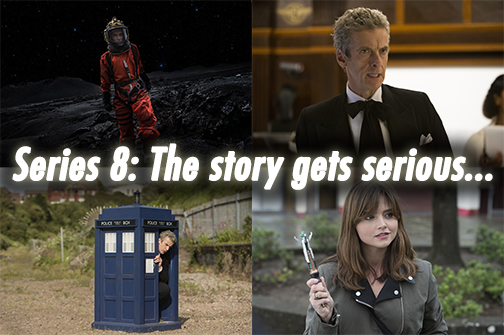 The action continues tomorrow night in In the Forest of the Night on BBC One at 8:20pm. Check out our previous series round ups here and don't forget to add your theories to our ever turning wheel of Missy speculation…