Warning! This article and its comments may contain spoilers...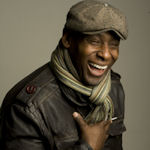 David Harewood has revealed he's extremely flattered to be on the (ever growing) list of potential Twelfth Doctors.
The actor told Entertainment Weekly it's "amazing" to be attached to the coveted role but insisted "it's only rumours". He admitted: "It'd be extraordinary if the BBC were to make me their first black Doctor". And he'd be no stranger to the series, having played Joshua Naismith in The End of Time. "Yes, I was in David Tennant's final episode," he added. "So it would probably never happen anyway!"
Speculation about the next Doctor has been rife since the BBC announced at the start of the month that Matt Smith will be leaving in this year's Christmas Special. It has since come to light that his (or her…) identity may not be made public until "early autumn".
Who's your perfect 12th Doctor? Let us know in our new dedicated discussion!