Warning! This article and its comments may contain spoilers...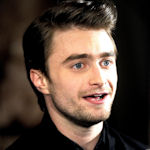 Daniel Radcliffe has revealed that he is sure David Yates will do "a wonderful job" when he takes Doctor Who to the big screen.
In December it was revealed the director will be helming a film adaptation of the series, and the Harry Potter actor – who worked with Yates on the movies – has predicted good things, but has ruled out any possibility of himself appearing in it as the Doctor. "Matt Smith plays Doctor Who and does a wonderful job," he said. "They don't need me."
He added: "I would never presume to jump into somebody else's franchise. David will do a wonderful job I am sure, and whoever he casts will have a very good time."
Yates has said the Doctor's journey to the big screen will be a "long" but "exciting" one.