France 4 trailer for Vincent et le Docteur, Le colocataire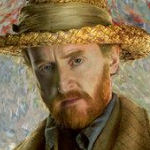 Vincent et le Docteur and Le colocataire will be airing on France 4 this weekend!
Terror lurks in the cornfields of Provence in Vincent and the Doctor, but only a sad and lonely painter can see it, while, in The Lodger, the Doctor attempts to pass himself off as a perfectly normal human being to solve the mystery of Aickman Road – don't go upstairs!
The episodes air from 8:35pm this Saturday, 5th March.
The Eleventh Hour (Le Prisonnier zéro) is repeated at 10:05pm the same evening.
With thanks to Aurélie!