Have your say: Your hopes for Peter Capaldi's era!
Warning! This article and its comments may contain spoilers...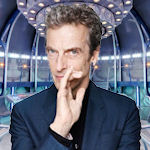 And so we have a brand new Time Lord, but what lies ahead for the show as it prepares to enter a new era?
The announcement that Peter Capaldi will be taking over the TARDIS has been met with the inevitable bustle of fevered speculation as fans wonder which traits and characteristics the actor will bring to the coveted role.
His incarnation is to be "fiercer" than his predecessors, but how will this affect his relationship with Clara?
And that is just the tip of the iceberg – will he have a catchphrase? What will his costume look like? And will his Fez-wearing days be behind him!? There's lots of excitment ahead as we await answers to all of these questions but in the mean time you can share all of your own hopes and dreams for the Peter Capaldi era in the comments below. Have fun!