Puzzle RPG game, Doctor Who Legacy, is launched!
Warning! This article and its comments may contain spoilers...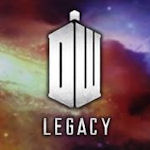 Doctor Who Legacy, a new puzzle RPG game developed by Tiny Rebel Games and Seed Studio, has officially launched today!
Billed as a delight for any fan, the free to play game allows players to build up a team of their favourite companions and allies in order to face the Doctor's most notorious enemies.
It currently covers the last two series of the show but it will grow over time to cover more of its history.
It is available to download from iTunes and Google Play. Check out its trailer below…
See the latest Doctor Who products on sale now via our merchandise section!
With thanks to Indigo Pearl PR.