Steven Moffat responds to all the film speculation
Warning! This article and its comments may contain spoilers...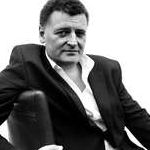 Steven Moffat has today responded to all of the speculation (and there's plenty of it!) surrounding the Doctor Who film.
While the initial announcement suggested that the movie – directed by David Yates – would "start from scratch", the showrunner's taken to Twitter to reassure fans that "…any Doctor Who movie would be made by the BBC team, star the current TV Doctor and certainly NOT be a Hollywood reboot". He then added: "David Yates, great director, was speaking off the cuff, on a red carpet".
Yates has said the Doctor's journey to the big screen will be a "long" but "exciting" one.
Thanks to everybody who let us know the news!