3 years later, time flies when you're having fun…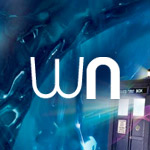 …and when you're travelling in the TARDIS! Today marks the third anniversary of our news website, so we'd just like to say a massive thanks to our visitors for getting us here!
Although WhovianNet.co.uk's been online since 2007, this news website you're on right now didn't open until 20th February 2009. Since then, we've posted over 2,700 news articles and recieved over 17,700 of your comments. We know for sure that we wouldn't be where we are today without your ongoing support, so thank you one and all!
Coincidentally, filming for the next series of Doctor Who begins today, and we'll be here to report on the very latest develpments on what looks set to be the biggest series yet, as well as bringing you the latest on everything else relating to our favourite Time Lord! So, thank you again, and we hope you enjoy visiting as much as we love updating!