Pictures: Matt carries the Olympic Torch in Cardiff!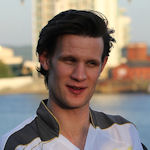 It's been a particularly exciting day to be in Cardiff today, as the Doctor himself took to the streets to carry the Flame!
Thousands of fans gathered in Cardiff Bay in the early hours of this morning and welcomed Matt Smith as he prepared to relay the iconic Torch on part of its Olympic journey. The sun was shining and spirits were high as history was made.
Matt spoke to BBC Breakfast just before he ran, describing the exerience as "bizarre" but "a great privilege".
"I can't quite believe that people have actually turned up," he said. "I thought I'd just be carrying it around waving to the ducks! So I'm thrilled. I just think it's a wonderful thing, the Olympics, and the build up and that sense of national focus. I'm really excited about the summer of sport that we've got ahead. So it is wonderful, a once in a lifetime thing."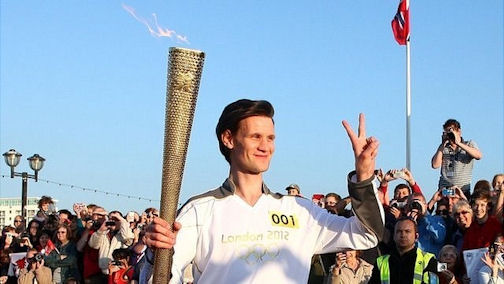 He told the official website that he was "very excited" to be involved in the torch relay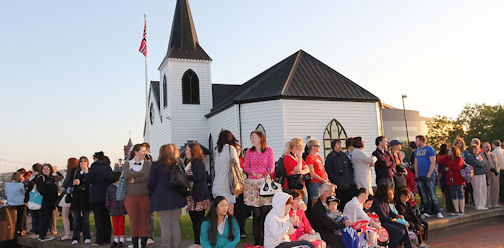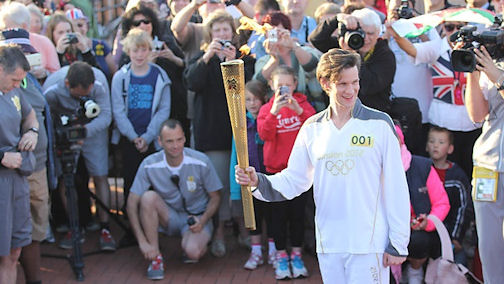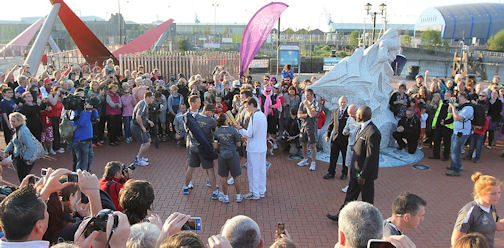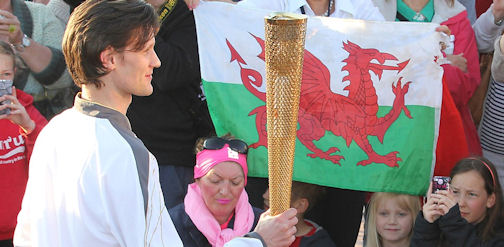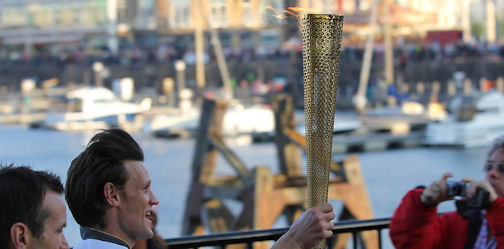 See more here. Well done Matt – you've done Doctor Who fans around the world proud!