Twelfth Doctor to be announced in "early autumn"
Warning! This article and its comments may contain spoilers...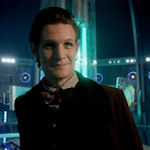 According to BBC sources the real life identity of the Twelfth Doctor won't be officially revealed until after the summer.
An insider has told Radio Times that producers won't have to make the announcement until filming commences on the Christmas special in "early autumn". The festive episode will introduce the new Time Lord and was originally scheduled to be filmed "over the summer".
"We are completely on track," a spokeswoman commented.
So it looks like we've got a long summer of speculation ahead – you can keep up to date with the latest developments here, and let us know who your dream Time Lord is here.