Symphonic Spectacular coming to New York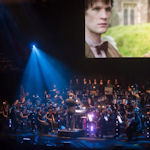 The Doctor Who Symphonic Spectacular will be making its US debut later this year as part of New York Super Week.
The two performances will take place at the Barclays Center in Brooklyn at 3pm and 7:30pm on Wednesday 7th October 2015 and the festivities will be guest hosted by Michelle Gomez who fans will know as Missy.
The show is a celebration of Doctor Who's music and monsters with performances of Murray Gold's soundtrack accompanied by specially edited video montages.
After receiving fan acclaim on its respective Australia and New Zealand tours, the show will be hitting the road in the UK this month. Tickets for the NY show can be purchased here.
Have you been/are you going to a Symphonic Spectacular? Let us know in the comments…