Christmas Specials boxset gets UK date
Warning! This article and its comments may contain spoilers...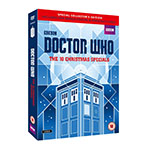 A release date has now been confirmed for the Region 2 version of the Doctor Who Christmas Specials boxset.
As we previously reported, the DVD/Blu-ray of the Time Lord's festive adventures will be on sale in the US on 24th November 2015, but UK fans will be pleased to hear that they'll also be able to get their hands on the perfect stocking filler from 19th October 2015.
The collection contains every seasonal escapade to date, from The Christmas Invasion right up to Last Christmas.
In addition, it comes with 5 Christmas cards as well as a special feature 'Ten Christmases', in which comedian, and Series 9 guest star, Rufus Hound sets out on a mission to discover what makes a Doctor Who Christmas Special so… well, special! Will it be on your wish list?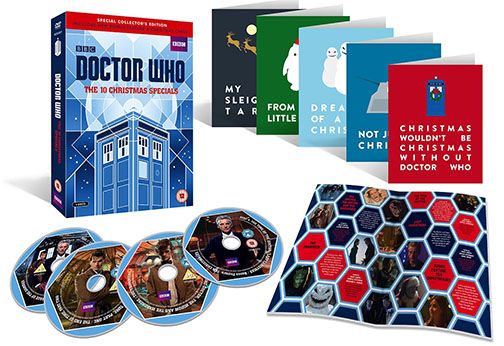 Browse the latest Doctor Who products on sale now in our merchandise section…