Peter and the UNHCR visit Syrian refugees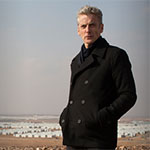 Peter Capaldi recently travelled to Jordan to meet a mere handful of the 630,000 Syrian refugees who are living in camps, towns and cities.
The Twelfth Doctor actor is a proud supporter of UNHRC – the UN Refugee Agency – which is the world's leading organisation dedicated to saving lives and protecting human rights. Thanks to ongoing generous donations, the charity is currently providing care for over 55 million people in over 125 countries who have been forced to flee their homes to escape conflict and persecution.
Watch a short film documenting Peter's eye-opening journey in the player below, then click here for further coverage including galleries and their upcoming virtual reality experience.
Thanks to UNHCR.