Series 9 released on DVD, Blu-ray today!
Warning! This article and its comments may contain spoilers...
Series 9 of Doctor Who has been released on DVD and Blu-ray in the UK today, and it's about time too!
The Twelfth Doctor's second string of adventures – from The Magician's Apprentice to Hell Bent – is presented in all its glory across the 7 (DVD)/6 (Blu-ray) discs, which also boast over 4 hours of special features including commentaries, deleted scenes and documentaries. The boxset also features the 2014 and 2015 Christmas Specials to ensure that your coveted collection is complete. Basically, it's definitely been worth the wait!
Let us know if you've got your hands on the boxset in the comments section below…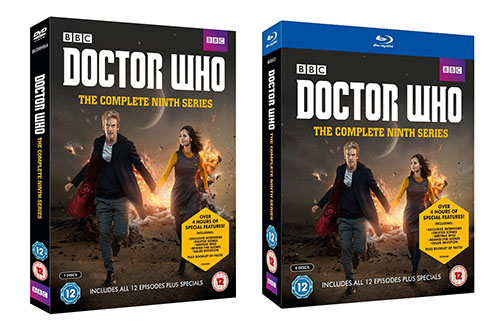 Browse the latest Doctor Who products on sale now in our merchandise section…