Jane Espenson confirms Torchwood web content
Warning! This article and its comments may contain spoilers...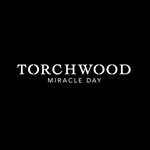 Miracle Day writer Jane Espenson has confirmed on her Twitter that there's new Torchwood web content on its way!
From her tweet, we know that it'll be called Torchwood: Web of Lies, however nothing else has been revealed yet. We can assume that it'll be released online to coincide with the transmission of the new television series. Espenson has also given us a couple of teasers about one of its cast (here and here), which suggest that actress Eliza Dushku is to be involved. We'll bring you more details as and when!
Keep up to date with all the Miracle Day developments at our Torchwood site!