No more Sarah Jane episodes, final stories to air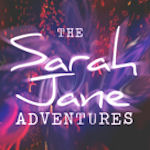 The BBC has confirmed that they have no plans to film any more episodes of The Sarah Jane Adventures, meaning the series will reach its end when Elisabeth Sladen's final stories are aired in her memory later in the year.
The beloved actress passed away from cancer last month, but press reports had suggested that show producers were looking for a way to continue making the programme without her. However, the BBC revealed their decision to end the series in an official statement released today.
Last year Elisabeth filmed 6 episodes/3 stories of the spin off's fifth series, and they will be aired on CBBC as a tribute, and to round off the series, "at a date to be confirmed."
"Contrary to press reports today we can confirm that no new episodes of The Sarah Jane Adventures will be filmed following the tragic death of actress Elisabeth Sladen in April, 2011. As a tribute to Elisabeth the six episodes that were recorded with her last year will be broadcast on CBBC at a date to be confirmed."
Phil Ford has said: "Eps will be transmitted as tribute. Believe me, they're crackers."
BBC4 will be airing one of Sarah Jane's classic stories, The Hand of Fear, next week.