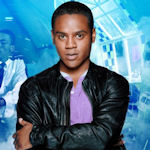 A special charity event will be held in Cardiff this summer to mark the 10th anniversary of The Sarah Jane Adventures.
The Attic will take place at the Cardiff University Students' Union on Saturday 29th July 2017 and will be attended by various guests related to the CBBC series, which ended in 2011 following the passing of Elisabeth Sladen. The event will also include an auction of rare merchandise, props and more, with proceeds donated to Ty Hafan, a hospice which provides support to life-limited children and their families.
Tickets are now on sale, with prices ranging from £30 (adult), £15 (child), £80 (family) to £150 (VIP). You can donate to Ty Hafan directly, and find out more about their work, here.