Brian Minchin appointed new Executive Producer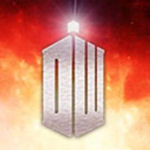 The former producer of The Sarah Jane Adventures is to be the new Executive Producer of Doctor Who.
Brian Minchin, who has worked on Torchwood's Children of Earth and Miracle Day, will be taking over the reigns from Caro Skinner, who announced her departure last month.
Brian will assist Steven Moffat in the general running of the show as work begins on its eighth series, expected to air on BBC One in 2014.
On his new role Brian commented: "I'm thrilled and excited to be joining Steven Moffat on a show that has meant so much to me over the years. I've watched in awe as he has taken Doctor Who to imaginative places. I can't wait to get started on more adventures."
"When I first took over Doctor Who, Brian was there as script editor, and in the most difficult time of a new Doctor and a new era, was completely brilliant," Steven Moffat added. "We lost him to producing The Sarah Jane Adventures at the end of our first run. Rising talent keeps rising is how I comforted myself back then, but I am beyond happy and now I look forward to getting hopelessly lost in space and time with him."
The Head of BBC Drama Wales Faith Penhale explained Brian won the role thanks to his "fantastic eye for story" saying: "I have no doubt Doctor Who will enjoy an exciting time with Brian at the helm working alongside Steven. Since joining BBC Wales in 2005, he's proved he has a sharp awareness of what makes a drama like Doctor Who unmissable."
We would like to welcome Brian back to Doctor Who and wish him the very best of luck!