New Torchwood audiobook, Army of One, details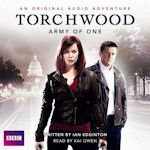 A new Torchwood audiobook adventure featuring Gwen and Rhys will be released next month.
Army of One by Ian Edgington, will be available to buy from 8th March, and is interestingly set after the events of Series 4, Miracle Day. In the original story, Washington D.C. has been hit by a spate of unusual serial killings. The victims are all different ages and genders and the locations all vary, but each body has one thing in common – it's been reduced to a dried-up, dessicated husk.
Special agent Lucas Avery's dealt with his fair share of tricky puzzles in his time, but this is stranger than anything he's encountered. His lead is a pair of names: Gwen and Rhys.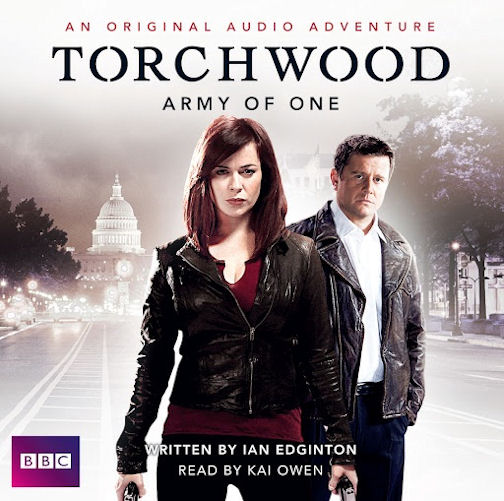 For Gwen Cooper and Rhys Williams, who are still recovering from the recent, traumatic events that shook the world, life is about to get difficult and dangerous again. For it's not just Homeland Security on their trail, but something else – something alien and deadly…
Pre-order Army of One – which is read by Rhys actor Kai Owen – on Amazon…
Gwen actress Eve Myles, who is currently appearing in All New People alongside Zach Braff, recently said she'd like a Torchwood movie to "draw a line under" the series…