New Series 7 pic: The Doctor! Amy! Lots of Daleks!
Warning! This article and its comments may contain spoilers...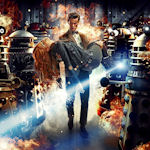 The BBC has just unveiled a brand new promotional image for the seventh series of Doctor Who – we are sure you'll agree that this one really is quite something!
Living up to Karen Gillan's promise that this year's series is filled with "movie style" epicness, the picture – which can only be described as cinematic – depicts a slightly worse for wear Doctor carrying (who appears to be in an even stickier situation…) out of flames. But fire's not the only thing that is engulfing them – check it out for yourself below!
In the opening episode, Asylum of the Daleks, the Doctor's iconic foes return (every version of them ever – no biggie!), and it's been said that they're "worse than ever"…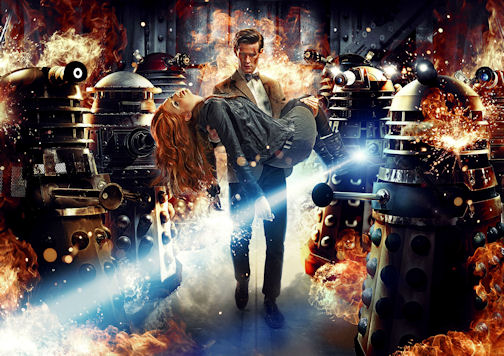 Above – The Doctor and Amy Pond return… and so do the Daleks!
Don't forget the new 90 second trailer for the series is released online at 6am today!
See the latest Series 7 headlines to discuss all the developments as and when…