The day has arrived – who will be the 12th Doctor?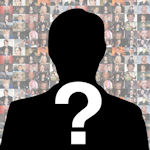 After weeks of speculation the moment has almost arrived – the Twelfth Doctor will be revealed live to the nation and the world later tonight on BBC One. But who will it be?
The news we've all been waiting to hear has been preceded by the inevitable blur of fevered speculation, as every name in sight was put forward for the part of our new hero.
Tabloids haven't rested with their claims to know the identity of the new Doctor, but will any of them turn out to be true?
As we while away the remaining hours, here's WhovianNet's list of the most persistent of potential Time Lords – we've compiled this shortlist using press reports and rumours and we have absolutely zero inside knowledge. If we did we'd instead use it to bribe the BBC into releasing the 50th anniversary trailer. But you definitely didn't hear that from us…
As always we'd love to know what you think so join in the conversation in the comments below. We'll be covering tonight's big proceedings from 6pm BST so join us right here or @WhovianNet for our live updates as and when. It's gonna be an exciting day for sure!
PETER CAPALDI
Earlier this week Peter Capaldi emerged as the new favourite with many bookmakers taking a flurry of last minute bets. The Scottish actor – whose credits include The Thick of It, Skins and The Vicar of Dibley – would be no stranger to the series if he won the coveted part, as in 2008 he played Caecilius in Series 4's The Fires of Pompeii. A year later, he was seen as John Frobisher in Torchwood's Children of Earth. A self confessed Whovian, he's previously revealed that his childhood was dedicated to exploring the creation of the series. "I wrote numerous letters to the Doctor Who office inquiring about how the show was made," he told SFX. But is Peter about to become the centre of its production?
RORY KINNEAR

Rory Kinnear has been hovering at the top of the list of potential Doctors since the Telegraph suggested he was the BBC's "perfect choice" for the role. Despite personally denying the reports (and confessing he's "never watched" an entire episode of the series – for shame!), he remains a hot contender with odds of 5-1 to his name. His TV roles include Black Mirror, Waking the Dead and Lennon Naked, which also starred Ninth Doctor Christopher Eccleston. On the big screen he's appeared in Skyfall and he's earned his own license to the thrill on stage with an impressive résumé of performances at the Royal Shakespeare Company. But is his Time Lord journey to be or not to be? That is the question…
DANIEL RIGBY

Daniel Rigby is a relatively new addition to the Twelfth Doctor rumour mill with ever changing odds that have sent him rocketing up and down the list of potential candidates. In 2011 his portrayal of the late comedian Eric Morecambe in the BBC drama Eric and Ernie won him a BAFTA for Best Actor, beating none other than Matt Smith (no, we don't know who that is either…) to the title. With TV roles in Spooks: Code 9, The Street and Black Mirror under his belt, he has also appeared on stage in productions such as Hamlet and, when he's not advertising the latest BT deals as 'Simon the Student', he likes to dabble in stand-up comedy, too. Will he soon be adding 'Time Lord' to his varied CV? We'll find out tonight…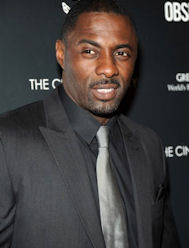 IDRIS ELBA

As well as enjoying parts in The Office and The Big C, Idris Elba is already the face of a popular BBC One drama series thanks to his title role as Detective John Luther in Luther, which has just aired its third series. He's said he feels "proud" to have his name linked to the TARDIS and, what's more, last month he revealed he would definitely consider taking on the iconic role, describing the Doctor as "a national treasure". He also responded to the ongoing speculation that his next incarnation should be black. "I don't think there's such a thing as a black Doctor Who," he told Newsbeat. "Whoever plays the role shouldn't be described by the colour of his skin. Not to sound like Bob Marley, but it's true."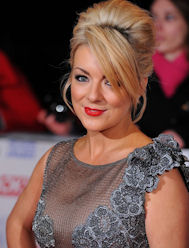 SHERIDAN SMITH

For every leading man there's a leading lady so here is Sheridan Smith who, according to the Daily Star, is "hotly tipped" to be announced as the first female Doctor this evening. Screen veteran Helen Mirren has said "it's absolutely time" for a woman to take over the TARDIS, but it's a suggestion that has caused somewhat of a divide among fans. The BAFTA winning actress, who has already left her mark on the audio adventures as 8th Doctor companion Lucie Miller, has previously expressed her desire to become the Time Lord's on screen co-star. If these rumours are to believed, she'll be skipping the middle man and heading straight for the starring role. Sarah Jane even said the TARDIS needs a Smith on board…
So there we have it! Is our new Doctor pictured above? We'll find out very soon indeed…
Doctor Who Live: The Next Doctor *finally* airs TONIGHT at 7pm on BBC One.
Who's your perfect 12th Doctor? Let us know in our new dedicated discussion!