Doctor Who to air on Disney XD in US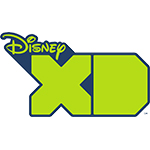 Disney XD has acquired the rights to repeat David Tennant's episodes of Doctor Who, it has been announced.
The US cable channel, aimed at 6 to 14 year olds, launched in 2009 and is home to top rated animated shows including Star War Rebels and the Marvel animated series.
It begins airing Series 2 through to Series 4 with a special screening of New Earth on Saturday 9th May, before a marathon kicks off on Saturday 13th June featuring 8 episodes a day for a whole week.
The episodes will also be available to watch via the Watch Disney XD app from 14th June.